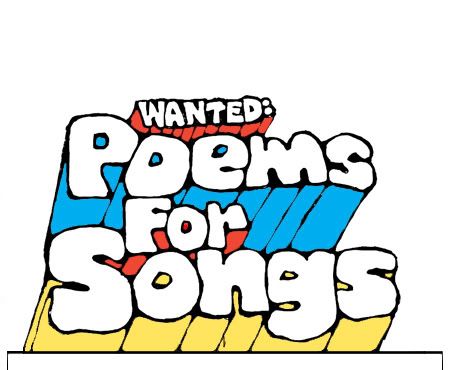 Friday, January 12, 2007
VISIT MY NEW BLOG!
posted by phoneyfresh @ 5:45 PM

Tuesday, January 9, 2007
Song Poem #11

Thi is one of many great poems written by the great Tony Downs. He sent me about ten of them believe it or not, all of them great! A lot of his poems are written in the rap genre, and from what he tells me this would make song poem history being the FIRST rap song poem! Visit Tony's site http://tonydowns1975.tripod.com/ for more great song poem stuff!



"Ask To Mock!" Poem by Anthony Downs



A knock on the door and who do I see?
Well, it's my homie Tee with his homie the bad seed,
They walk right in and they start to laugh,
Cuz my mom just asked if I peed the bath
I look my mom right dead in the eye,
And tell her "so what, my bath, it's my right!
And so what I'm gassy like silly,
From eating all the chili,
10 cans couldn't fill me,
Tee and the seed are nowhere to be found,
Then from the kitchen I'm hearin' an awful sound,
The door is open on the fridge,
I start to shout, "NO yo, mom's gonna bitch!"
Tee looks at me like he's gonna trip,
He says, "My God dude,
Look at all the food,
You're stocked up with a feast till at least 2082"
I jump in like a CB, gangsta ninja-player,
Sayin here's all the flava you're gonna saver
One slice meat, one slice bread,
No cheese, don't frown at me, you heard what I said!
Seed looks at me and starts to point,
"One slice bro, all you get in this joint!"
Seed and Tee laugh nonstop,
But I say:

Guy ask to mock,
Mock to ask to learn,
Learn to ask to mock before I give you a gaia burn

In front of the TV and what do I see?
Two oversized sammies bein eaten by T and the seed!
My head tilts down as I start to frown,
Turn the TV to the blue channel to lose the sound
Index and thumb locked around my nose,
I say, "dammit bros" in a low tone,
They start to laugh once again,
"Bro, hey yo I thought we were friends!"
Seed looks at me and he says "we are, this is true"
Before he opens a can of Mountain Dew,
Tee looks at me and he does the same,
Then I feel like I've gone insane,
"I can't support your habit non-stop!
Did you ask to pop the top on that pop?"
Tee says, "Uh Oh, Guy get mad!"
Seed follows up with an "oops, sorry dad!"
Now I'm in the front yard kickin' on a tree,
Mad as I just might ever be,
Watching that tree shake from the bottom to the top,
And I don't stop shouting till that tree drops:

Guy ask to mock,
Mock to ask to learn,
Learn to ask to mock before I give you a gaia burn

Why oh why don't they listen to guy?
Why oh why, oh why oh why? (times three)

Thanks Tony for these great rhymes!

DOWNLOAD THE SONG:
Phoneyfresh - Ask To Mock!

posted by phoneyfresh @ 9:00 AM

Song Poem #10

Here's a special treat for you! A poem by me turned into a song by The Original Crazy Dave! Dave Dubowski is a great new talent who sells his service on Ebay, and you can get a song done for a very reasonable price. I paid $15.00, a lot better deal than the $300 you might pay in the days of old for a song. Just go to www.EasyDinar.com and see one of his auctions, you can also get some flower seeds from him while your at it!



"Clothespin Boogie" Poem By Tony Vosik, Music By Crazy Dave



Verse 1:

Down at the gas station
they give out false teeth and salvation
they say its the best in the nation
they claim its the cheapest in town

so roll your rug out on my floor
and pound a nail into my door
what was the football score
how do they calculate these things

Chorus:
dont call me on the telephone
dont ring the bell when I aint home
dont ask me where I come from
I wouldnt ask such things of you

dont give my dog your chicken bones
don't spray him down with cheap cologne
dont ask me to play on your trombone
OK, maybe a note or two

Verse 2:

Down at the power plant
they got snorkels in their hands
they like to smack me on the ass
they invite me out to dinner

but when I punch that time clock
and put my key into that lock
and set fire to my paper smock
I feel like such a winner

(Chorus)

Bridge:
Everybody's got the cheese
flingin' their rancid sausages at me
everybody's gettin' high as the moon
floatin' down the river on a plastic spoon......and now i croon........

(Chorus 2x, fade on second)

Thanks Dave for the great music!!!!!

DOWNLOAD THE SONG:
Crazy Dave - Clothespin Boogie


posted by phoneyfresh @ 8:48 AM

Song Poem #9

Another Great Song Poem by J. Richardson, a truly great lyricist who has had song done by Magic Key and J. Gale Kilgore in the past.

"Livin' on the Outskirts of Love" Poem by J. Richardson

You really did a number
on this trusting heart of mine
Got me hooked and reeled me in
without hardly even tryin'

As soon as you wrapped up my heart
The game was all but through
it was time to fool another fool
like the one who cherished you.

CHORUS-Though I'm livin' on the outskirts of love
I'll be comin' back to town one fine day
I'll find another baby with a true and lovin' touch
to help me toss your memory away.

A finer job of acting
Tinseltown has never seen
it certainly deserves a spot
up on that silver screen

but now I'll take the leading role
the plot is gonna change
A happy ending's on the way
not the one which you arranged.

Congratulations on your prize
but I won't be down for long
I know I'll find a heart that's true
we'll write a sweeter song
And one day you'll sit all alone
feelin' what I'm feelin' now
That will be your chance to learn
and redeem yourself somehow.

Thanks for another great one Jeff!

DOWNLOAD THE SONG:
Tony Vosik - Livin' on the Outskirts of Love

posted by phoneyfresh @ 8:39 AM

Song Poem #8

This ones from Magnus over at www.bellybongo.com, a really cool site by the way.



"I Am Zoomer" - Poem By Magnus



I am Zoomer
the hip beatnik tiki robot
Zoom out
Yeah!
Got that swing?
I'm in the swing of things cool

I am Zoomer the beatnik tiki robot WOW
Building your world

I may look odd to YOU
Looking ODD!
Oddlocking
But I am Zoomer
Zoom out yeah!

Sipping on a Coconaut
upside down to you
The way I like it MAN

Hanging out with the Mooncreature from the Moooooon
spinning hip wax from Saturn. That's cool
Ethereal bongo beats and
electronic zounds
by some cats up the hill

It's the wake up call
Gotta go to that room
where the birds sing sweeeetly
Se you around
Like in Tiki-ville baby

Yeah!

Thanks man for the great poem!

DOWNLOAD THE SONG:
Tony Vosik - I Am Zoomer

posted by phoneyfresh @ 8:26 AM

© 2006 Poems for Songs | Blogger Templates by Gecko & Fly.
No part of the content or the blog may be reproduced without permission.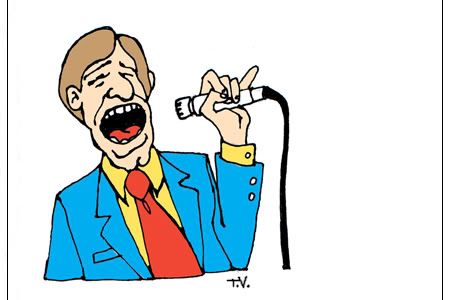 About Me

Name: phoneyfresh
Home: Owosso, Michigan, United States
About Me:
See my complete profile
Previous Post
Archives
Links
Affiliates